New ebike pricing went into effect on March 2. Classic bike prices for riders remain unchanged, so members can continue riding classic bikes for free up to 45 minutes.

Pay as you ride
Anyone with a Bay Wheels membership will have access to discounted ebike prices. Annual and monthly members who choose an ebike will pay $0.15 per minute with no unlock fee, and non-members will pay $0.20 per minute with a $2 unlock fee. These fees help cover the additional costs of batteries and charging.
If an ebike is the only option at a station, these per-minute fees will be waived.
For annual and monthly members, the per-minute ebike charges are capped at $2 for rides that start or end in neighborhoods currently less connected to transit (as shown below).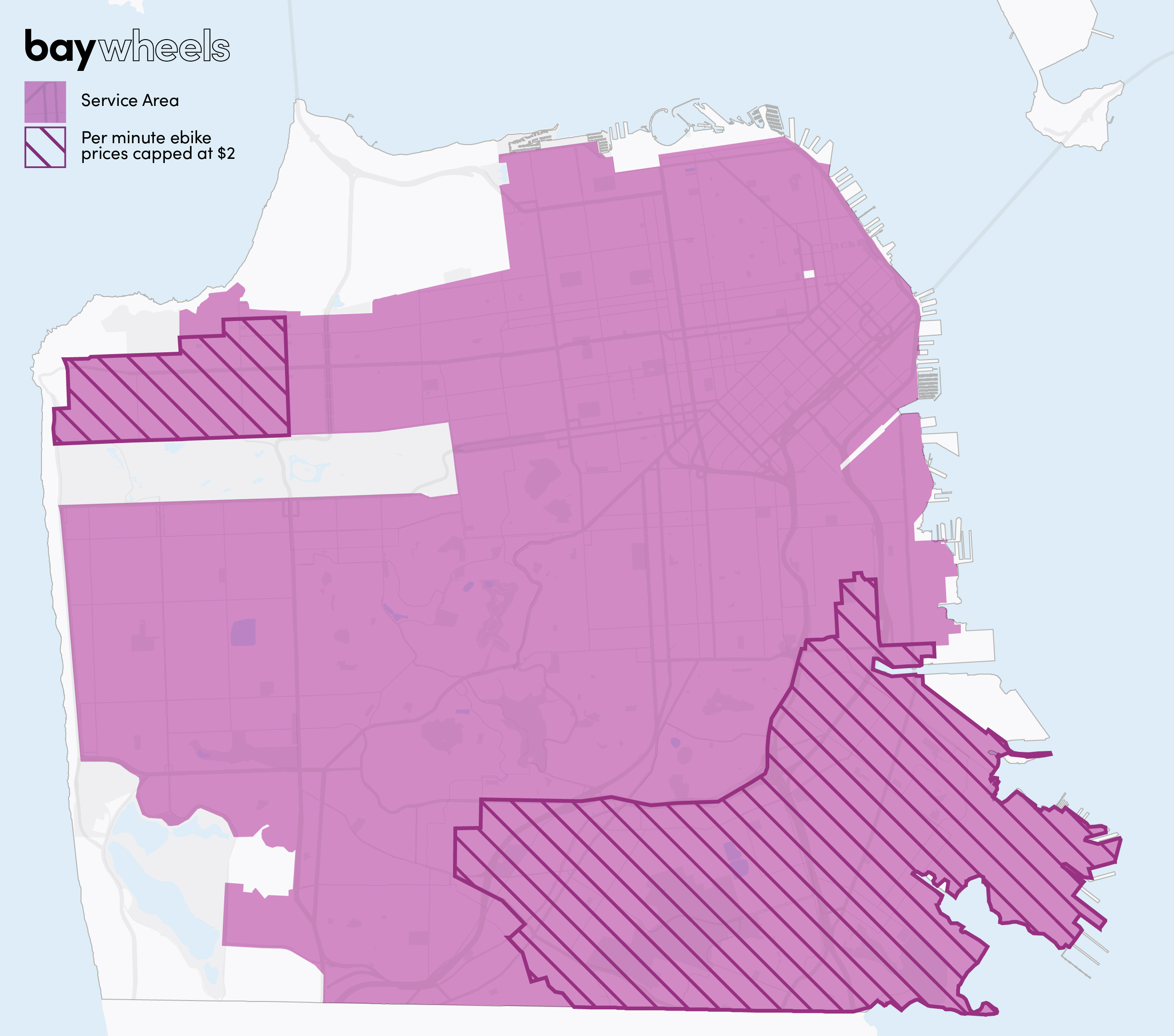 Bike Share for All members will pay a discounted rate of $0.05 per minute for ebike trips, with all per-minute fees capped at $1.
Ebike Parking
Dock ebikes at any Bay Wheels station for free.
Parking an ebike at a bike rack, not docked at a station, will cost $2.
This fee will be waived if the bike is parked near a station with no empty docks available, or locked to a bike rack in part of the service area without stations (as shown below).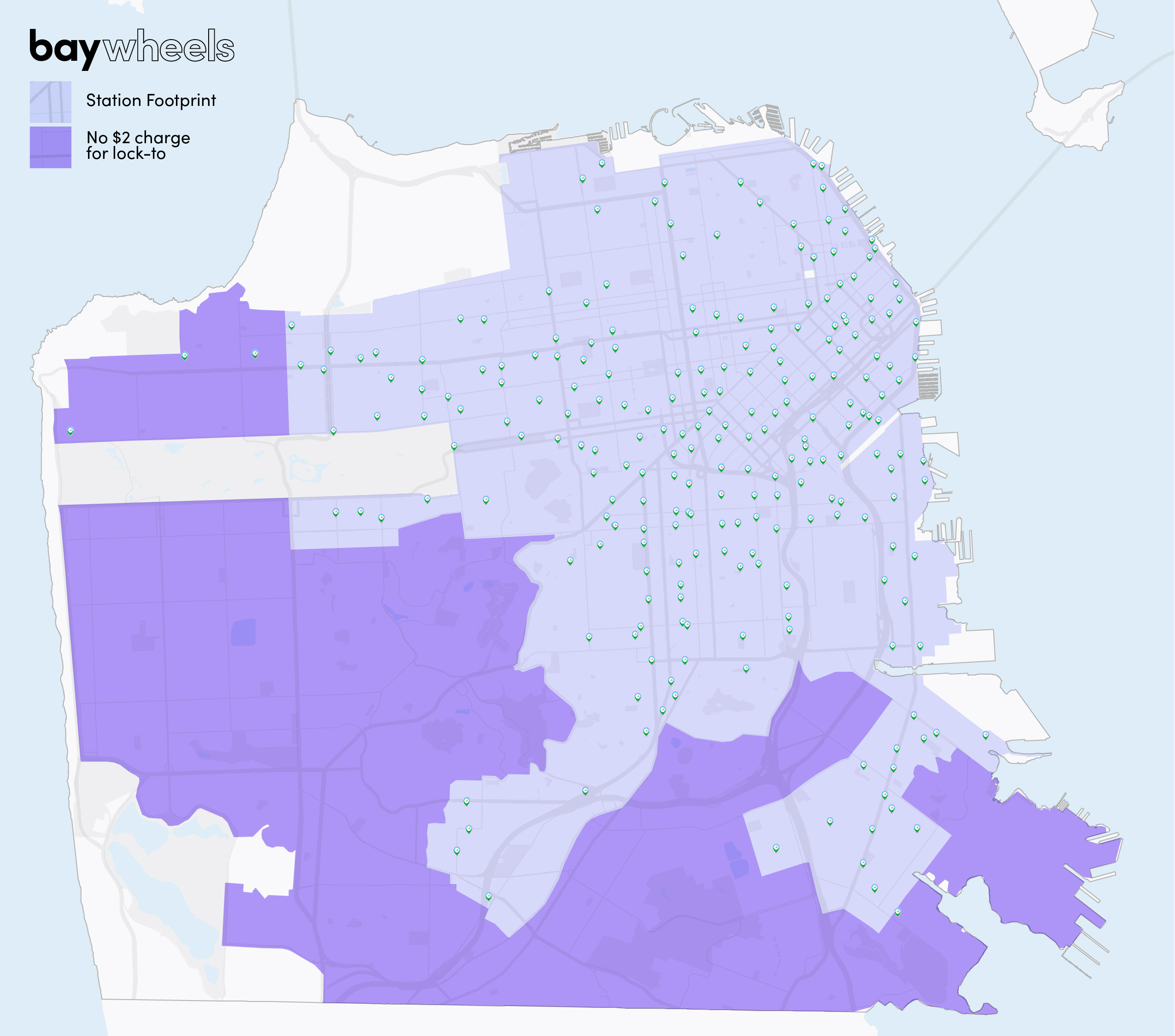 Extra Time Fees
Extra time fees on ebikes are the same as Classic bikes. If you keep a bike out longer than the allowed time, an extra charge of $3 for each additional 15 minutes applies.
| | |
| --- | --- |
| Ride Type | Allowed Time |
| Single Trip and Access Pass | 30 minutes |
| Annual and Monthly Members | 45 minutes |
| Bikeshare for All Members | 60 minutes |