We've recently made some updates to our app!
New features:
Once your account is upgraded, you can go to the Settings of your account and tap "Annual Membership" to view the details of or cancel a membership. You'll also be able to see how long you can ride a bike for and when your membership expires or renews.
One exciting feature is the ability to request a Bay Wheels bike through the Lyft app. To take advantage of this, please continue reading below. You'll need to ensure you have both a Bay Wheels and Lyft account fully set up and linked.
Ensuring your account is fully updated:
If you already have both a Bay Wheels account and a Lyft account, you'll simply need to link the two by signing into your Bay Wheels app. You'll be asked to enter your phone number to do so. If your account is already linked, you'll simply need to log in and confirm your phone number in the app. You'll receive a verification code to authenticate your account (be sure to enter this into your Bay Wheels app!).
If you don't yet have a Lyft account- not to worry. There will be a few extra steps to help set up an account. If you're already logged into your Bay Wheels account, the email you logged in with will be used to set up your Lyft profile. After confirming your name, phone number, and email- you'll be all set!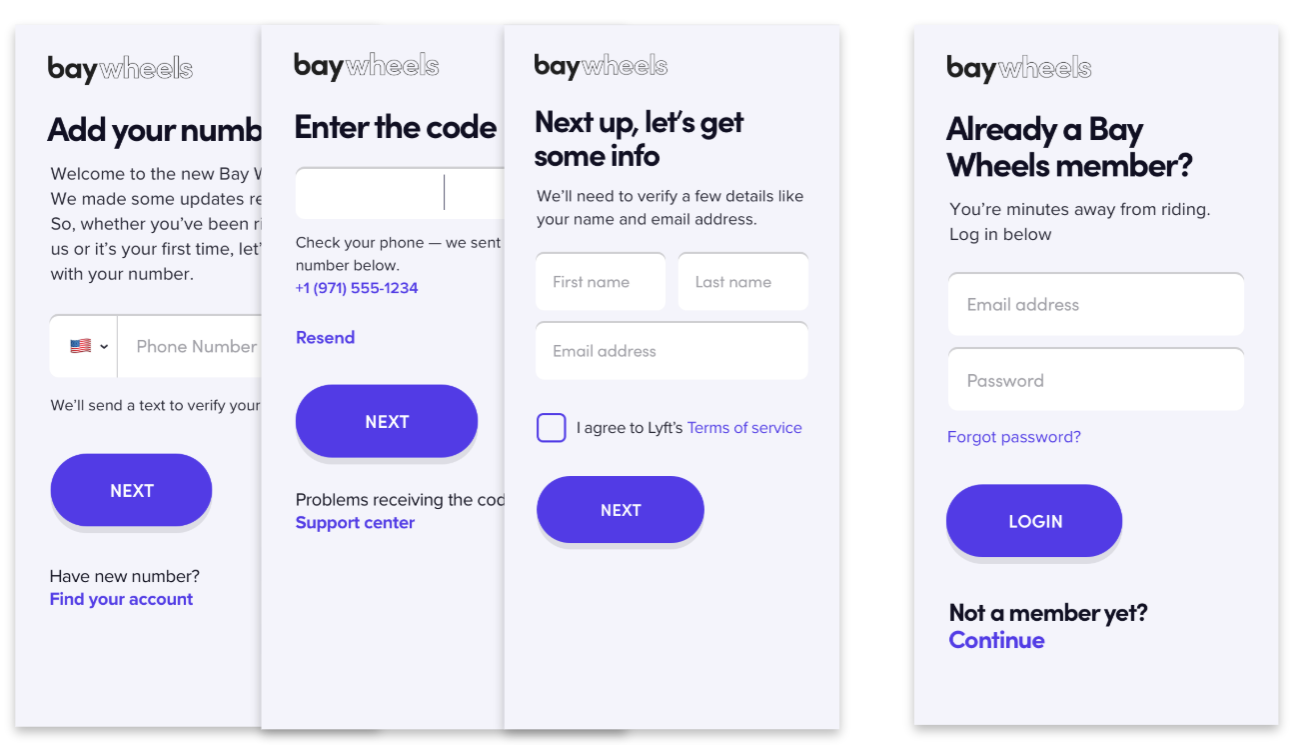 If you're not signed in to your Bay Wheels account, you will be required to follow one more step and log in with the email and password associated with your Bay Wheels account.
Password reset
Not all bike share accounts have a password. You may be prompted to set one using the reset password feature as you complete your first sign-in. After this, you'll be able to sign in using your phone number moving forward.
New to Bay Wheels?
If you're new to Bay Wheels, feel free to skip the "Sign in to Bay Wheels" screen and click "Continue" to get started! If you don't yet have a Lyft account either, you'll be prompted to answer a few more questions to set up a profile. As soon as your first bike is scanned, you'll be able to complete the process by entering a payment method, date of birth, preferred pronouns, and agreeing to the Terms of Service.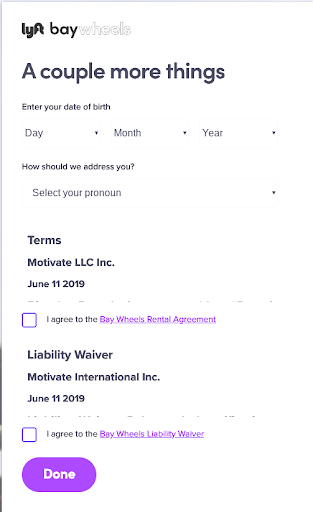 Account Recovery
You're able to recover a Lyft account, but please keep in mind this might not work for bike share accounts that were created before our updates were rolled out. If you want to reset the password to your bike share account, you'll be able to do it later in the flow after you have verified your phone number.